Profile of Mark Austin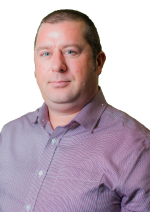 I am a successful and motivated technical team leader with a proven track record for delivering a variety of complex solutions using a mixture of technologies. The majority of solutions are within the finance and retail sectors.
---
I can be hands-on as part of the development team and also have the ability to mentor the development teams.
I have the ability to pick up new technologies quickly and become proficient in them. My self motivation ensures that I meet deadlines to a high quality and to a professional standard.
The position I am seeking is one that will be challenging and put my experience and achievements into full effect.