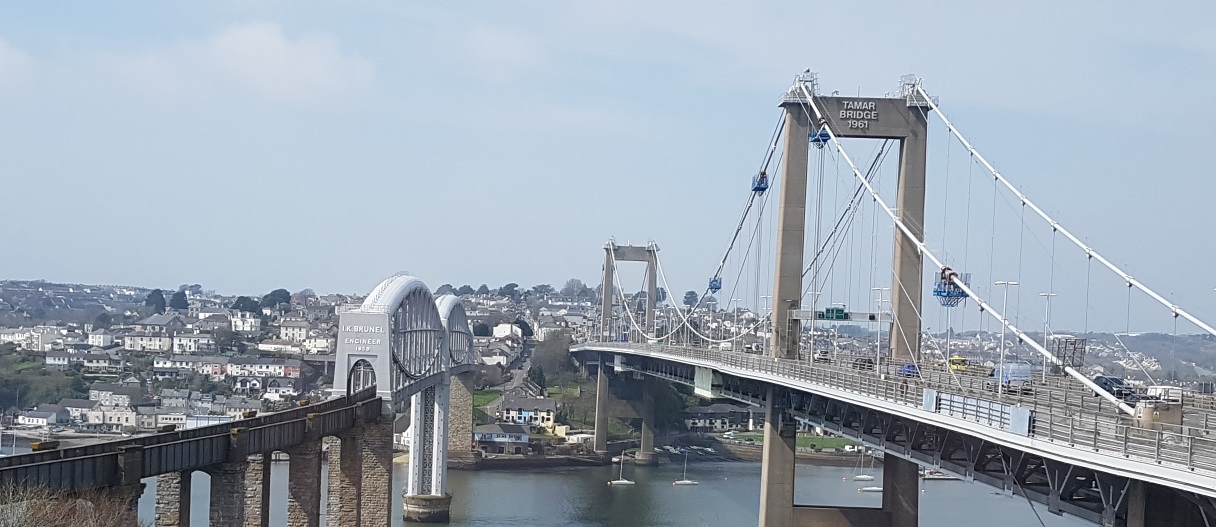 Mark Austin
A proficient full stack developer with experience in financial, eCommerce and small business development
About Mark
I am a successful and motivated technical team leader based in Saltash. I have a proven track record for delivering a variety of complex solutions using a mixture of technologies. The majority of solutions are within the finance and retail sectors.
I can be hands-on as part of the development team and also have the ability to mentor the development teams.
I have the ability to pick up new technologies quickly and become proficient in them. My self motivation ensures that I meet deadlines to a high quality and to a professional standard.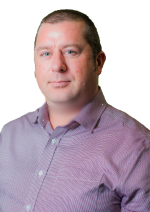 Skills Overview
Throughout my career, I have gained experience in the following areas:
| Skill | Years' Experience |
| --- | --- |
| Implementing web, win and windows mobile based applications. Technologies used include ASP, ASP.NET Web Forms, MVC, Core and C#. | 26 |
| Implementing web based applications using React Bootstrap Typescript. | 2 |
| Build automation using CruiseControl.Net, Jenkins, TFS and Team City | 17 |
| Delivering and installing a variety of applications to both UAT and production environments ensuring that security is paramount. | 26 |
| SQL Server from version 7 to 2016 and Azure along with database design | 26 |
| Dymamo DB | 1 |
| Integrating to a variety of backend systems using either XML, JSON or buffer-based messages. Such back-end systems include AS400 data queues, MQ, RabbitMQ, IBM WebSphere MQ, CICS, IBM 3270 and SOAP/WCF/RESTful web services | 26 |
| Commercial experience of Agile/Scrum | 16 |
Career
Self Employed
Freelance Developer
Plymouth, 02/2016 to Present
Whitespace Work Software
Senior Full Stack Developer
Homebased / Guildford, 01/2021 to Present
Software Solved
Technical Consultant
Exeter, 11/2018 to 12/2020
GOSS Interactive
Senior .NET Developer
Plymouth, 05/2017 to 09/2018
The Key Support Services Limited
Senior .NET Developer
Plymouth, 03/2016 to 05/2017
Intelligent Environments
Contract Senior .NET Developer
Kingston upon Thames, 10/2015 to 01/2016
itim
Contract Software Development Manager
Plymouth, 08/2014 to 07/2015
Eagle Eye Solutions
Senior Team Leader
Guildford, 12/2013 to 05/2014
Intelligent Environments
Programme Team Leader
Kingston upon Thames, 07/1998 to 11/2013
TMS Internet
Systems Administrator
Wolverhampton, 08/1997 to 07/1998
Testimonials
I had the pleasure of managing Mark for a couple of years when he was in the role of Technical Consultant. Mark is an absolute pleasure to work with and he effortlessly combines in depth technical knowledge with being a great team player. His approach to designing solutions which not only meet the customer needs, but also builds a reusable capability is fantastic and he is always willing to share his knowledge and thinking with the other members of the team. I would recommend Mark to anyone looking for a highly skilled technical programme lead.
Alan McCoy, Head of Delivery, Software Solved
I worked with Mark on a number of user facing B2C products and back end architecture projects at the Key. An exceptionally experienced senior developer; with a focus on high quality scalable code, that will be rock solid in production come what may. Mark's easy going, yet knows how to stand his ground on important issues of architecture and design. He'll make a fantastic addition in a senior role of any engineering team, especially where scale and Code quality are your key priorities.
Harry Hunter, Project Manager, The Key Support
I had the pleasure of working with Mark on several technical projects. Marks software engineering and architecture skills are second to none. Mark comes highly recommended from myself.
Dan Holtham, Head of Project Management, The Key Support
Mark is an excellent team player. I've had the pleasure of working with Mark on critical time challenged projects and he always delivers on time. He thinks logically and develops creative solutions to complex problems. He is passionate about the projects he works on and takes pride in his work always delivering to a high standard. He would be an asset to any team.
Rosie Thomas, Project Manager Key Support, The Key Support
I worked with Mark for the 6 months I have spent at The Key on a number of projects. Mark was my go-to for anything Jira related and was always happy to offer help and advice in a clear and approachable way. Additionally Mark was something of a tutor to me and would take time to ensure I understood the processes of modern software development. Mark was very dynamic in his role and was able to work more than effectively as architect, team lead, developer and business analyst. A very talented and knowledgeable developer and also a thoroughly nice chap with a great taste in music.
Dan Maxwell-Pooley, Project Coordinator, The Key Support
Mark proved invaluable in modernising our development processes during the year he spent with itim. He helped choose the most appropriate tools and methodologies for us going forward, mentored the team through the transition, and contributed personally to various development projects. His breadth of experience was one important factor in the successful achievement of our key goals, but equally important was his personal approach.
Steve Morel, Managing Director, EDI Plus Ltd (Part of itim)
I had the pleasure of working with Mark at IEDigital. I was new to the company and he was kind enough to show me the ropes of the project and help me when I ran into trouble. Mark is one of the best C# developers I have worked with and strives to produce the most elegant, time efficient and future proof solutions at all times. He is a higly reliable member of the team who always provides a strong contribution both technically and personally, and I would gladly work with him in the future.
Jennifer Haddock, Senior UI/UX Developer & Certified Scrum Master, Intelligent Environments
In the time Mark worked for me he delivered to the highest level with constant dedication and enthusiasm. Mark leads his teams by example and is able to see through any challenge to a successful outcome. He is a team player and understands the need for everyone working with him to perform at the same high level as him - he helps them by giving his time. I hold Mark in high regard and see him as a very accomplished technical programme leader.
Phillip Andrew, Client Delivery Director, Intelligent Environments
Mark and I have worked together on various projects at Intelligent Environments. Mark is a very accomplished technical leader who was the main point of contact by all at Intelligent Environments for all matters surrounding our solutions. He is an expert on web and mobile banking solutions and an excellent leader of teams. Mark commands the highest respect from his peers, his management and customers. I was extremely sad that Mark decided to leave us and would not hesitate at all if a new opportunity presented itself for me to work with him again. I and others value his opinion greatly
Aristeidis (Aris) Vidouris, Programme Manager, Intelligent Environments
I worked with Mark for several years at Intelligent Environments. Mark is an excellent developer, and was always willing to go above and beyond to both deliver projects on time and help with any problem that arose, often spending quite a bit of time with the operations engineers to resolve problems both in testing as well as in high-pressure live environments. Mark was a pleasure to work with, and would be an asset to any organisation thanks to his dedication, humour, and technical expertise.
Scott Shearer, Head of Service Operations, Intelligent Environments
I worked with Mark for over ten years on a variety of projects both in-house and customer facing. He is one of the most committed and dedicated people I have ever worked with and his ability to be an effective technical lead for multiple concurrent projects is second to none. I would not hesitate in recommending Mark to a future employer.
Andy Sloman, Product Manager, Intelligent Environments
Mark is probably the most competent Team Lead I have ever worked with. He is very skilled in technical design and very efficient and effective at all stages of a project life-cycle. He is also very prompt at deadlines and his man-management talent is excellent. He can inspire and guide any development team in the best possible way and he is result-oriented. His client-facing skills are also substantial. Mark is simply highly recommended and can make the difference at any project, organization or market segment.
Vassilios Moraitinis, Senior Business Analyst, Intelligent Environments
Mark was a joy to work alongside, being not only smart, but also creative and very enthusiastic. He was adept at identifying potential solutions, and through rigorous design was able to head off potential issues.
Jonathan Brough, Developer, Intelligent Environments
Mark is hands on, focused, teamleader. He manages to balance all the facets of a challenging project, from successful technical delivery through to everyday developer mentoring. He is a key team player think fantastic domain knowledge. I would recommend him or work for him without a second thought.
Glyn Darkin, Contract Developer, Intelligent Environments
Mark is a dynamic and creative technical lead. He has strong communication skills and sound commercial appreciation - a good team player on and off the field!
Roger Willcocks, CEO, Intelligent Enviroments
Mark is technically very knowledgeable and can run projects of any size with ease and great leadership. Mark is a fantastic asset.
Eric Troffigue, Technical Team Leader, Intelligent Environments
Mark was great to work with. He was very thorough with everything he did, wrote quality code, and was a good person to work with professionally and personally. I would definitely recommend Mark for any software related position.
Richard Greenwell, Senior Developer, Intelligent Environments
Mark is a dynamic, enthusiastic team lead with an unparalleled knowledge in his field; highly recommended and a pleasure to work with.
Alex Jordan, Head of Systems, Intelligent Environments